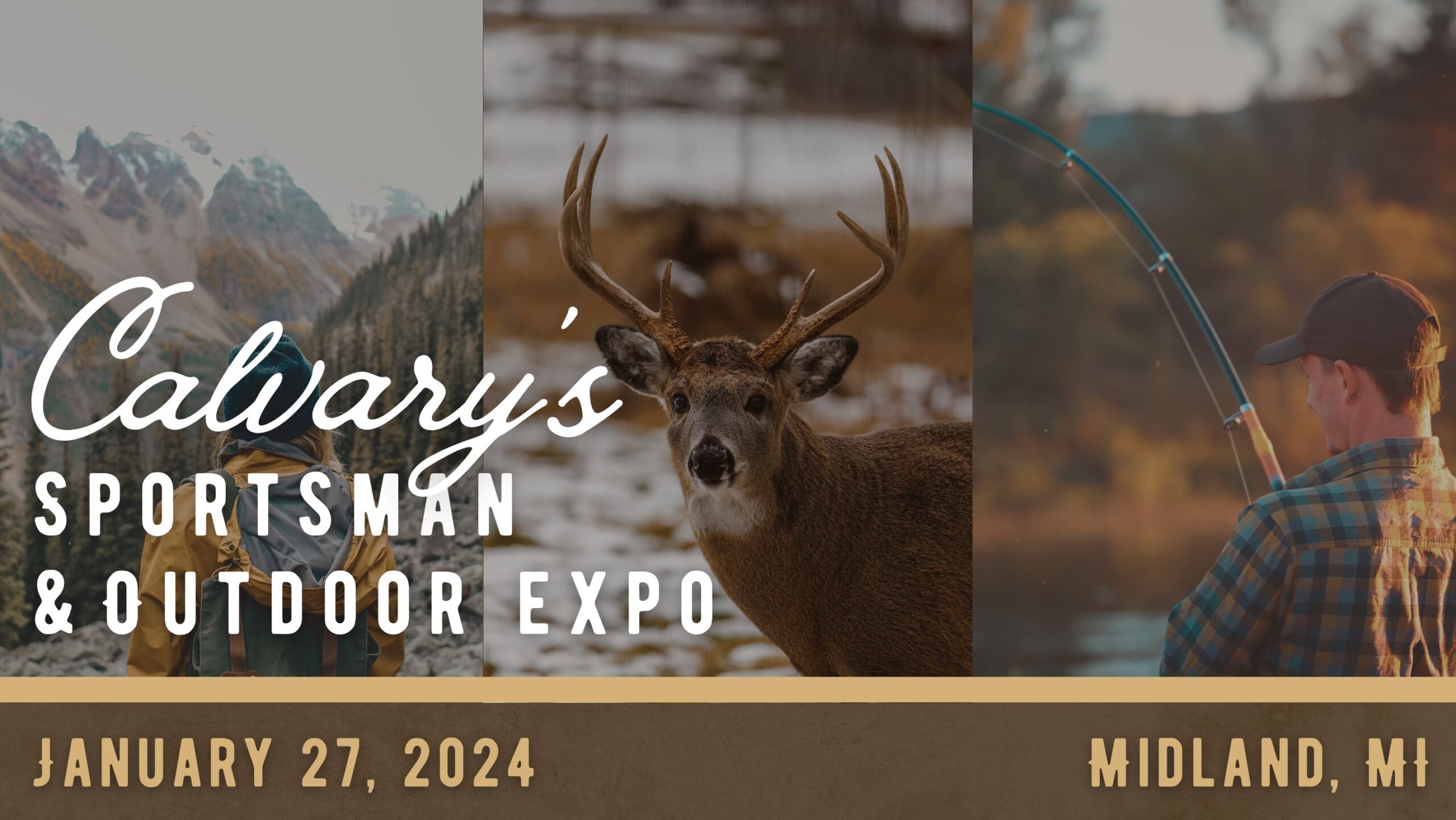 CALVARY'S SPORTSMAN & OUTDOOR EXPO
Formally known as the Wild Game Dinner & Outdoor Expo, Calvary's Sportsman & Outdoor Expo will be yet another exciting event to look forward to. Bring your friends and join us for a great day! We will have delicious food, great seminars, numerous vendors/exhibitors, and fantastic giveaway items! Dinner includes Okie's Smokies BBQ pulled pork, baked beans, coleslaw, macaroni and cheese, salad bar, and dessert. Did we mention that we have great giveaway items?
Your ticket price of $45.00* includes all of this
View our recap video from last year's event to see what we are all about!
*Price increases to $50
on 1/08/24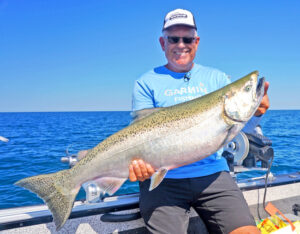 John Bergsma
"Host of The Great Lakes Fisherman's Digest Television Show"
John Bergsma is the host of Fisherman's Digest, a television show that airs nationally, regionally and locally. John began his fishing career at four years old wandering around the shores of local gravel pits in his home of Grand Rapids Michigan. At 30 years old John entered the In-Fisherman Professional Walleye Tour for its inaugural event in 1990. For the next 18 years, John was a full-time Walleye fisherman on the tour . Retiring at the end of 2009 from tournament fishing, John turned his attention to building and developing Pine Bluff Resort in the central upper peninsula. In 2015 John opened the doors to Fisherman's Digest. For the last eight years he has toured the great lakes region, filming and broadcasting shows, meant to educate and entertain fishermen, who want to learn more about fishing right here in Michigan and surrounding states. John grew up in a Christian home. His dad was a minister as were four of his uncles. John's two brothers are also currently pastors. John brings a strong faith in God and a personal relationship with Jesus Christ to everything he does.
Each year we offer a variety of seminars curated to engage, inform, and excite! Whether your interests include hunting, fishing, backpacking, or biking– we have a seminar for you!
Backpacking for Beginners |
Presented by Al Backus
We will discuss reasons to start backpacking and how to get started.
Backpacking – Advanced Techniques |
Presented by Al Backus
We will discuss how to lighten your pack using the Ultralight method and various options for backpacking.
Cooking & Preserving Your Game Without a Freezer //

Care & Seasoning of Your Cast Iron |



Presented by JoAnne Clagg
We will discuss the ABCs of preserving your game without a freezer. Also, we will talk about the care and seasoning of cast iron pans for home or for camping. There will be equipment on display for you to view. Bring your questions!
Q & A with our Fishing Expert
Presented by John Bergsma
Bring your questions and get ready to hear some great information on fishing! This seminar will be presented by
the host of Fisherman's Digest, John Bergsma. John has years of experience and is here to educate and entertain those who like to fish, who want to learn more about fishing right here in Michigan and surrounding states. Join us for a great seminar!
Understand Self Defense Law & Building Your Training Program
Presented by Christophor Periatt
This seminar is for those that want to better understand the self-defense laws of Michigan. He will cover how to build your personal defense training program and the simple drills that can be done to improve your readiness while carrying a self defense firearm. Our presenter has the background and experience to educate you on these topics. He is a seasoned law enforcement officer and Director of Criminal Justice of Kirtland Community College.
*Recommended for this seminar is to bring a notepad and pen to take notes!*
Predator Calling 101
Presented by Dave by D.L. Calls
How do I get started, what equipment is needed, scouting, set up for calling, how to call, and safety. Bring your questions, we are here to help.
More seminars still to come!!
Mobile Meat Processing
BAS Custom Fishing Poles
Underwater Antics
D.L. Calls
Watercolors by Dan Swaffer
Go Boom Guys
Darton Archery
Daylight Outfitters
Deer Tracking Dog UBT Jacob VanHouten with Jager
The Back 40 Taxidermy Studio
Interested in being one of our 2024 Vendors?
Contact Amy Meylan at sportsman@cbcmidland.org.
HAVE QUESTIONS?
Email sportsman@cbcmidland.org or call the church office at 989.832.2991