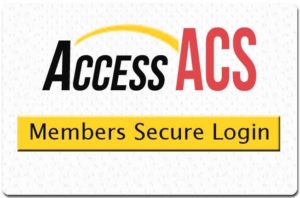 What Is Access ACS?
Access ACS is our database that contains simple contact information for our members. Having your contact information helps the church family keep in touch with you better. Please fill out our brief online form here to register.
Is Access ACS secure?
Absolutely. Access ACS contains simple info such as "Name, Email, Phone Number, Sunday School class" It is secure and does not contain sensitive data such as social security numbers. Giving records are available to you ONLY. They do not show up for other members to see, it is for your eyes only.
How Does Access ACS Work?
Access ACS is available to church members and regular attendees.

In order to log onto to Access ACS, you must email us the email you wish to use in the church database and request an Access ACS account.

Within 24 business hours you will get a message indicating that we have successfully set up a member account for you. A user name and password will be e-mailed to the e-mail address you sent us.

You will need to remember your user name but don't worry about trying to memorize the obscure password ACS provides because you will be required to change it the first time you log in.

Once you have received the user name and password, click the LOGIN tab at the top of the page to log in. You might find it useful to print a copy of this page for reference.
Creating a Strong Password
When creating or resetting a password, you must get a green bar for password strength. As you create your password, remember the following:
It should not contain your user name or e-mail.

It should not include any of the following characters: < & > / ; % [space] ' "

It should contain two or more numbers.

It should contain both lower and upper case characters.

It should be over 8 characters long..
What Next?
You will be able to submit updates to your e-mail address, cell phone number or mailing address. Changes will be reviewed and accepted by Janae in the church office. You will be able to view your own contributions, but you will not be able to view contribution information on anyone outside your family.
All records are uploaded, but Sunday School and church members may go to the Personal Preferences page under My Profile and indicate whether other members may be allowed to view their address, phone number, e-mail address and photo if applicable.
If you forget your password, go to login screen and click the hyperlink "Forgot your password?"
If you forget your user name, contact the church office.
Online Directory
Please respect the privacy of our church families. Do not use this directory as a marketing tool for any kind of advertising or solicitation.
To view pictures (if available) select Family for Directory Type and Pictorial for Directory Selection.
To view a format similar to our current Church Directory, select Family for Directory Type and Online for Directory Selection.
To view e-mail addresses (if available), select Individual for Directory Type and Online for Directory Selection.
In any of the directories, CTRL F (Find) will open a search bar at the top of the page and you can type in and jump to a name – very handy when you want to get to a name near the end of the directory.
Before viewing directories, you may be asked to upgrade to the latest version of Adobe Acrobat Reader in order to utilize features that are only available in the newest version. Adobe will let you download a new version without overwriting the old, so you may need to remove any previous versions.
I hope you enjoy this feature of our website. If you have questions or problems, please email or call the church office and speak to Janae.
If you would like to register for Access ACS online, please contact the church office.