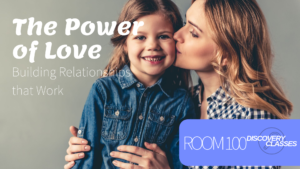 Room 100
Of all the assignments God will give you during your time on earth, none may be more sacred than the task of raising your children. Parental Guidance Required Study Guide is designed to give you the counsel you need to help prepare your children for the future. Intended for use in personal study or in small groups, this six-session companion study guide to the Parental Guidance Required DVD is a practical resource that will encourage you to look at the relationships in your children's lives and ask the important questions: Am I developing a quality relationship with my child that will go the distance? Am I striving to control the influence that friends have in my child's life? Am I nurturing a healthy eternal perspective that will help my child to weather the storms of life?
Asking the right questions is the key to helping you assess your family needs and ensure that the influence you have is one that will last a lifetime.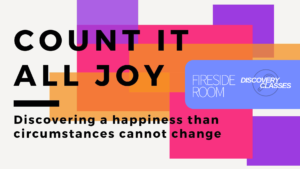 Fireside Room
Here's the secret of joy-filled people: They don't wait for anyone or anything to bring them joy. They immerse themselves in the joy of relationship with Jesus Christ—right now! In this rich exploration of Philippians—which mentions "joy" five times­ and "rejoice" eleven times—you can experience a joy that NEVER ENDS.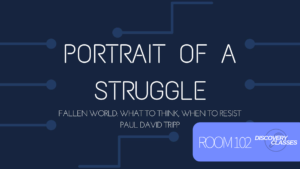 Room 102
Why is there so much hurt and pain in the world? Why are the normal things of everyday life such a struggle? In the midst of the difficulty, we're tempted to give up. We're tempted to question God and His character. But in His love, God has chosen to keep us in this broken world. God uses these hardships to do wonderful things in us. But more wonderful is the fact that we're not alone in the struggle. You don't have to face these difficulties alone. Your Redeemer lives smack dab in the middle of your struggle. Watch the portrait of everyday life painted in a much better way.
Sanctuary
Join Dr. Dan Dickerson as he teaches through the Bible paralleling the MacArthur Daily Bible's weekly reading assignments. Be encouraged as you see God's story unfold from Genesis to Revelation.
Conference Room
Making conscientious choices about technology in our families is more than just using internet filters and determining screen time limits for our children. It's about developing wisdom, character, and courage in the way we use digital media rather than accepting technology's promises of ease, instant gratification, and the world's knowledge at our fingertips. And it's definitely not just about the kids. Drawing on in-depth original research from the Barna Group, Andy Crouch shows readers that the choices we make about technology have consequences we may never have considered. He takes readers beyond the typical questions of what, where, and when and instead challenges them to answer provocative questions like, Who do we want to be as a family? and How does our use of a particular technology move us closer or farther away from that goal? Anyone who has felt their family relationships suffer or their time slip away amid technology's distractions will find in this book a path forward to reclaiming their real life in a world of devices.