Financial Peace University (MakerSpace)
Financial Peace University (FPU) is a nine-lesson class on money management taught by America's most trusted financial guru, Dave Ramsey. Dave and his teaching team will walk you through the basics of budgeting, dumping debt, planning for the future and much more. Come experience this life-changing class with us as we encourage one another to be wise stewards of the money God has entrusted us with. The cost for this class is $109 per couple/individual.
It's FUN. It's easy to understand. It changes lives! Come the first week and see if it's for you. Learn more and sign up at
www.fpu.com/1057782
.
Love & Respect
(Room 102)
Excited yet burdened about male and female relationships, Dr. Emerson Eggerichs and his wife Sarah launched the Love & Respect Conferences in 1999. Based on over three decades of counseling as well as scientific and biblical research, this conference has given hope and new life to thousands of marriages. This updated DVD series will be a blessing to any married couple seeking to thrive and not just survive.
Revealing the Mysteries of Heaven
(Fireside Room)
This class will answer and clarify the most important questions Christians have about their future eternal home. Pastor David Jeremiah provides answers to questions about the nature of heaven, the kinds of bodies heaven's occupants will have, why heaven will never be boring, why infants and small children will go to heaven, and the dwelling place God is preparing for Christians in heaven. Answers to those questions and more-11 critical issues in all-are revealed in this Turning Point DVD series.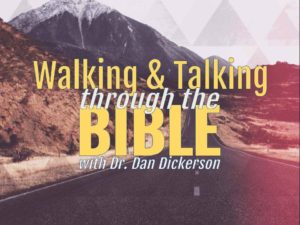 Walking Talking Through the Bible
Join Dr. Dan Dickerson as he teaches through the Bible paralleling the MacArthur Daily Bible's weekly reading assignments. Be encouraged as you see God's story unfold from Genesis to Revelation.