DISCOVERY CLASSES
Sunday
|
6 pm
|
Calvary Baptist Church

Couples come to the altar bursting with love for each other. Yet, based on how many marriages are unfulfilling, unhappy, or worse yet, end in divorce, it would seem that the love that gets couples married isn't enough to keep couples married. Maybe if we had the ability to love unconditionally, like God does, love would be enough…but we don't. Therefore, love falls short. Love isn't enough to save struggling marriages. This study explores a radical hypothesis:
Most marriages don't fail because they lack love…they fail because they lack grace.
Grace can make good marriages into great marriages. Grace can bring intimacy and restoration to broken marriages. Grace means giving your spouse something they desperately need, but don't necessarily deserve…things like kindness, forgiveness and the benefit of the doubt. And the best part is that if we focus on grace, the love we so desire with our spouse will naturally follow.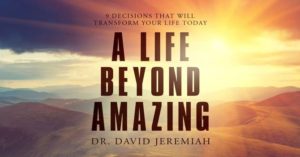 Are you ready to become the person God has called you to be?
Dr. David Jeremiah uncovers God's strategy for change and challenges you to make nine important decisions that will transform your heart, your life and your world. Join us as we discover this together.
The Bible assures us that an eternity awaits, but culture has convinced us that this life is all we have. We ignore the call of Forever and search for ultimate fulfillment in the here and now.
We buy bigger houses in better locations. We try different relationships and experiment with new hobbies. But we're still unsatisfied. The problem is that we're looking in the wrong place altogether.
In Forever, PaulTripp reveals that this life isn't a destination, but a preparation for a final destination. This is a profoundly different way of approaching life.
Having an eternity perspective will enable you to live for something bigger than yourself and larger than this moment. You won't seek ultimate satisfaction from your relationships, locations and situations. When you understand eternity, you lead a life of greater significance and peace.
Forever – you can't live without it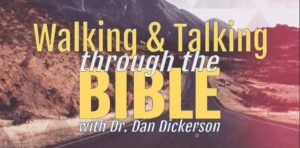 Join us as we study God's Word together with Pastor Dan. He is discussing and preaching through the MacArthur Daily Bible. We also have Awana programs for children and Youth Group for teens!