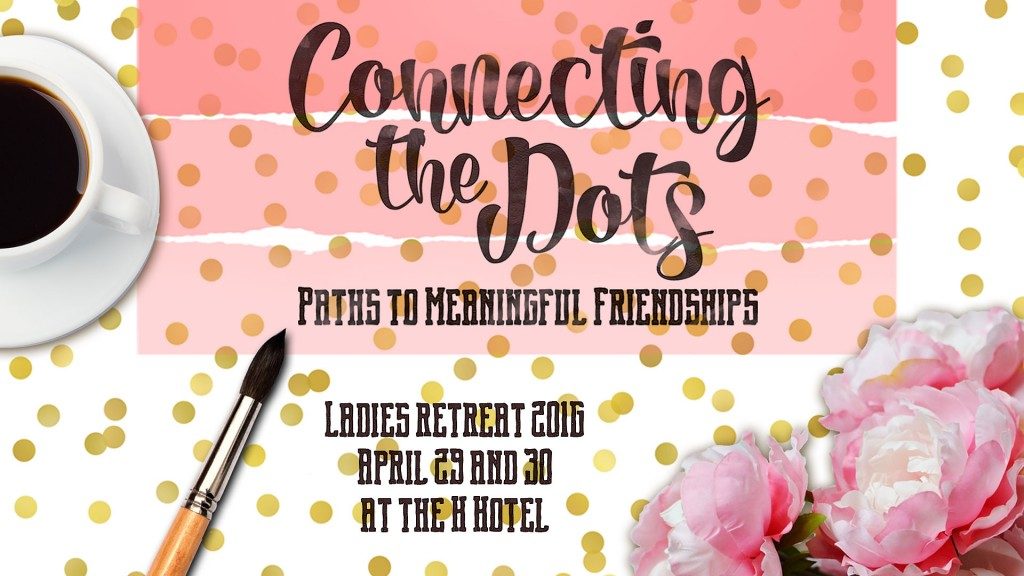 APRIL 29 & 30
In these days of optimal and ever-growing "social media" it seems there should be great possibilities in developing and maintaining friendships. Although these are great tools for keeping in touch, the path to meaningful friendships is not found in a mobile device or the air waves, but in the never-changing Word of God. Friendships are special gifts from God providing encouragement, companionship, love, honesty, loyalty, understanding, and many more things. Come and bring a friend along to enjoy the retreat as we examine together the biblical markers along the "Paths to Meaningful Friendships."
Our retreat will take place for the third year at the beautiful H Hotel in Midland where we will experience its 5-star sophistication and service. We welcome and invite you to come and bring friends and/or family members to enjoy all the fun, food, fellowship and wonderful events we have planned. We pray our time together and in the Word will help you become like the friend you always wanted to have!
Monday
3:00 PM Check-in Begins
5:00-5:50 PM Registration
5:50-7:00 PM Welcome Dinner & Giveaways
Tuesday
7:15 PM Fun-fetti
8:00 PM Speaker
9:00 PM Craft Time Fellowship & Vendors
Saturday
8:00-9:00 AM Vendors
9:00 AM Breakfast
10:15 AM Speaker
11:00 AM Check Out, Free Time & Vendors
12:30 PM Lunch
1:30 PM Fun-fetti
2:00 PM Speaker
3:00 PM Grand Prize Closing
SPEAKER:
We regret that Debi Pryde cannot be with us for the Retreat due to her husband's health and serious illness at this time. In her absence we are excited to introduce Eileen Sneeden. Eileen is a good and dear friend of Debi's and Debi says of her: "You will find Eileen to be one of the most humble, gracious, and interesting people you will ever meet. She is an excellent communicator." She is a graduate of University of Michigan, is originally from Taiwan and speaks fluent Chinese. Eileen will give her testimony at the Retreat. This will be a "treat" you will not want to miss. Her life story reads like a novel!
PLACE:

Register online below or in the Church Office.